Fuengirola
Apartment
From

€511,000
A luxury residential complex in a privileged location, with spectacular views and just a step from the sea. This new construction development offers flats for sale in Fuengirola, in one of the most sought-after areas on the Costa del Sol. The studied lay-out and the orientatio ...
Marbella
Villa
€6,900,000

-

€7,300,000
This development is located in the most prominent part of Marbella on the Costa del Sol. The gated and secured community is only a short stroll away from the famous port Puerto Banús, where you can find various luxurious shops, restaurants and cafes. The development consists of ...
5
6 -

7
1050 m2 - 1090 m2
0 m2
Imagine Properties Spain is een mooi bedrijf. De manager Geert Eeckeleers gaat voor het algemeen belang van zijn cliënten. Geert is zeer gedreven en zoekt voor alles de beste oplossing. Je bent in goede handen bij Imagine Properties.
Monsieur Geert, travailler avec un connaisseur comme vous est un rêve. Au début, nous étions très incertains car nous n'avions été à Marbella qu'une fois. Vous nous avez aidés à faire le meilleur choix et vous avez réglé toutes les questions pratiques afin que nous puissions emménager dans notre nouvel appartement de rêve rapidement et sans soucis. Merci beaucoup.
schitterend bedrijf dat alles van "real estate, in de zon overgoten regio van zuid spanje" in aanbieding heeft en je helpt om het de lopende zaken elegant, snel en tegen een verleidelijke prijs af te handelen. Zeer professionele aanpak en begeleiding, zonder verrassingen. De gegevens van de site zijn accuraat en representatief.........
Wij hebben Geert Eeckeleers leren kennen via ons appartement in Atalaya Hills Benahavis. Hij is daar ook president en regelt alles perfect tot in het kleinste detail. De gedrevenheid waarmee hij dit doet is ongekend. Direct handelen en de koe bij de horens vatten is voor hem standaard. Geert stopt nooit voordat hij zijn doel heeft bereikt, wat ze in het Atalaya Hills complex zeker zullen beamen. Spanje, en zeker de streek rond Benahavis is echt top om het ganse jaar te genieten, maar de stress en onzekerheid die soms komt kijken bij een aankoop willen we liever overlaten aan een specialist zoals Geert. ???
'Zonder Geert weet ik niet of we zo'n belangrijke beslissing als de aankoop van een penthouse in Benahavis zouden genomen hebben. Het is maar omdat hij ons van A tot Z kon begeleiden, dat we ervoor kozen om hierin te investeren. Geert heeft duidelijk een ruime ervaring in vastgoed in Marbella en we kregen voor elke stap het juiste advies en de nodige tips en tricks. Bovendien waarderen we Geert voor zijn transparante communicatie: duidelijke afspraken en elke belofte wordt nagekomen. Zijn professionele aanpak en klantgerichtheid vonden we terug tot in de kleinste details. Zelfs als wij er niet waren en Geert voor ons zaken regelde, waren deze steeds tot in de puntjes in orde. Binnenkort nemen wij onze eerste vakantie in onze nieuwe penthouse dankzij Imagine Properties Spain.'
'We droomden van een tweede verblijf in Marbella, maar als druk bezette ondernemers hadden we weinig tijd. We hadden onmiddellijk het volste vertrouwen in Geert, die ons perfect aangaf welke panden voor ons wel of niet interessant waren, zodat we zelf geen zoektocht moesten starten om ons droompand te vinden. Geert begreep precies waarnaar we op zoek waren en het ogenblik dat hij ons aangaf dat hij iets voor ons had gevonden, hebben we niet getwijfeld. Onder de deskundige en professionele begeleiding van Imagine Properties Spain, is alle administratie voor de aankoop zeer vlot verlopen. Geert heeft ons met raad en daad bijgestaan, ook voor alle praktische zaken, zoals internetaansluiting, alarm, kleine werkjes, … Voor alles kunnen we op Geert rekenen, die ons bijstaat alsof het om zijn eigen pand gaat.'
Geert heeft ons fantastisch geholpen bij onze zoektocht naar een appartement aan de Costa del Sol. Vriendelijk, altijd bereikbaar, behulpzaam en bovenal betrouwbaar. Hij verplaatste zich goed in onze situatie en daarom zouden wij Geert zeker aanbevelen als vastgoed makelaar. Ron en Tanja op den Velde.
Contact us and let's find some beautiful place to get lost!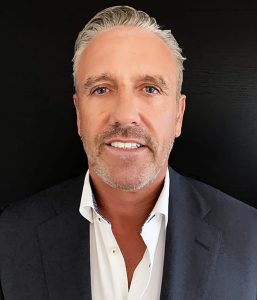 Hope to see you soon,
Geert Eeckeleers
Address:
Office Spain: C/ Antonio Machado B18 I Monte Mayor I 29679 Benahavís I España
Phone: +34 691 531 911 
Email: [email protected]
Business Hours:
9am – 7pm
IMAGINE MARBELLA Lifestyle Real Estate with PREMIUM SERVICE
Costa del Sol premium real estate specialist with the finest selections of properties and the most profitable real estate investments in the best locations of Malaga, Benalmadena, Fuengirola, La Cala Mijas, Marbella, Benahavis, Estepona, Casares, Manilva to Sotogrande. We find your apartment, penthouse, house, villa, building plot with breathtaking sea views or scenic mountain views…
Your Costa del Sol real estate specialist, project management for new construction and renovations of existing homes, interior design and total furnishings.
IMAGINE MARBELLA distinguishes itself from other real estate agents by offering a total service with purchase without having to pay extra. During the entire purchase process, we literally guide and arrange almost everything so that you can move into your new dream home, fully furnished and ready to move in, without any worries. We even make sure the coffee is ready… Don't believe us? Ask for our customer references, they say more than 1000 words.
Let us select together the best offer of "apartments, penthouses, villas, houses, new construction projects, fincas or building plots" for sale in the best locations of Malaga, Benalmadena, Fuengirola, La Cala – Mijas Costa, Marbella, (New) Golden Mile, Puerto Banus, Benahavis, Estepona, Casares, Manilva, La Duquesa to Sotogrande.
We offer daily +-98% of the total Costa del Sol real estate market with more than 20,000 resales homes and +200 new construction projects… Through experience we know where the best views are, which projects have a high quality finish, which real estate has the highest generates a return, which construction company respects its conditions, etc. In short, we only advise reliable new construction projects, homes or other real estate that best meet your expectations. Let's talk about this together because it's our passion. You make the choice.
Prefer to build yourself? We find your dream location and provide you with tailor-made guidance together with the best architects and contractors until your new construction project is completely ready to move in. Would you like a total interior with style advice? Would you rather renovate an existing home? Let our expert team of professionals assist you. Thanks to our many years of successful experience in contemporary design, we turn your home into a lifestyle.
Your dream is our mission.
Do you want to sell your home or other real estate on the Costa del Sol? We can help. Let's sit down together and determine the best strategy. We advertise locally, nationally and internationally on the most visited real estate platforms, own portfolio and only work together with reliable colleague real estate agents.
Why work with different real estate agents? We offer all the best "Costa del Sol" real estate with personal guidance, expert advice and all-in total service. We take care of you!
Let's sit down and get to know us, Tel +32 468 251165 I Whatsapp +34 691 531 911 I Email: [email protected]
LET US FIND YOU A BEAUTIFUL PLACE TO GET LOST